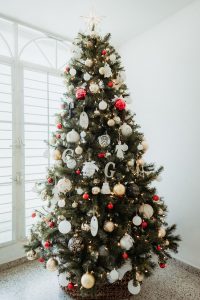 We've all wondered how to store away our Christmas decorations safely. I know I'm not the only one whos unpacked all the boxes from the loft to find my favourite bauble in pieces. 
This year make the change and follow some of our great tips to store your decorations away safely.
Tree Bag
Get yourself a tree bag. These are a great way of storing artificial trees without the need to tape up the box it came in 7 times like I used to. These can be bought fairly cheap online
Plastic storage container
Bauble Box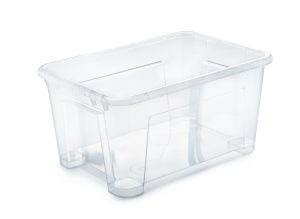 There are several box styles that are great for storing baubles. There are some you can simply buy in store however I opted to make my own. I strongly recommend getting clear storage boxes, these will allow you to see what is in each box without rifling through and making a mess each time. In these simply put in cardboard dividers to make the perfect storage slots for baubles and other tree ornaments. As you are making them yourself you can make slots for each bauble or ornament specifically making sure they wont get damaged bumping into each other!
Fabric bin for wrapping paper
I dont think any of us ever buy the right amount or wrapping paper and if you're like me there is at least 2 or 3 partly used tubes left hanging around at the end of the year. A great way to store these without damaging them is to use a fabric bin or a washing hamper and simply storing them vertically inside. This will keep the ends from getting crushed while saving a lot of space from the conventional horizontal method.
Christmas lights
I have two great methods for storing Christmas lights. We all know the dance of having to wrestle with the tangled mess of christmas lights that we shoved back in the box the year before. My personal favourite is to get a reel similar to those used for extension cords and wrapping them around this. This will leave your lights untangled and easy to wrap around the tree when it next comes to decorating! The other, slightly cheaper, method is to get some sturdy cardboard around 12" by 19" and wrapping them around this in a similar fashion.
Organising the small bits
My last great tip for you is to help organise the small things. Items such as gift tags and ribbons and bows. The method I use is to invest in an organiser normally used for bathroom items. These are great as they have lots of pockets for smaller items while still having a lot of space. The one I use rolls up nice and neatly with a clip to keep everything packed away and together.
I hope these tips help you to keep your Christmas nice and organised! We hope you have a lovely Christmas and a Happy new year!